Water Cycle Management for NEOM
The overall aim of the project is to develop and demonstrate the integrated use of anaerobic membrane bioreactor (anMBR) and nature-based filtration (tree-pit gardens) to achieve high quality reclaimed water. 
This project is funded by the Center of Excellence for NEOM Research at KAUST, and undertaken by Australian Centre for Water and Environmental Biotechnology (formerly AWMC) at The University of Queensland (UQ), together with The University of New South Wales (UNSW), and King Abdullah University of Science and Technology (KAUST). 
The project consists of four work packages. The UQ team is responsible for Work Package 1 of the project: A novel Fe-dosed anaerobic membrane bioreactor (anMBR) for sewage treatment.
The proposed tasks for this work package include: 
Design, construction and commissioning of three anMBR systems
Design and construction of two electrochemical cells
AnMBR baseline operation
Electrochemical production of Fe(OH)3 and its dosing to anMBR
Electrochemical production of magnetite nanoparticles and dosing to anMBR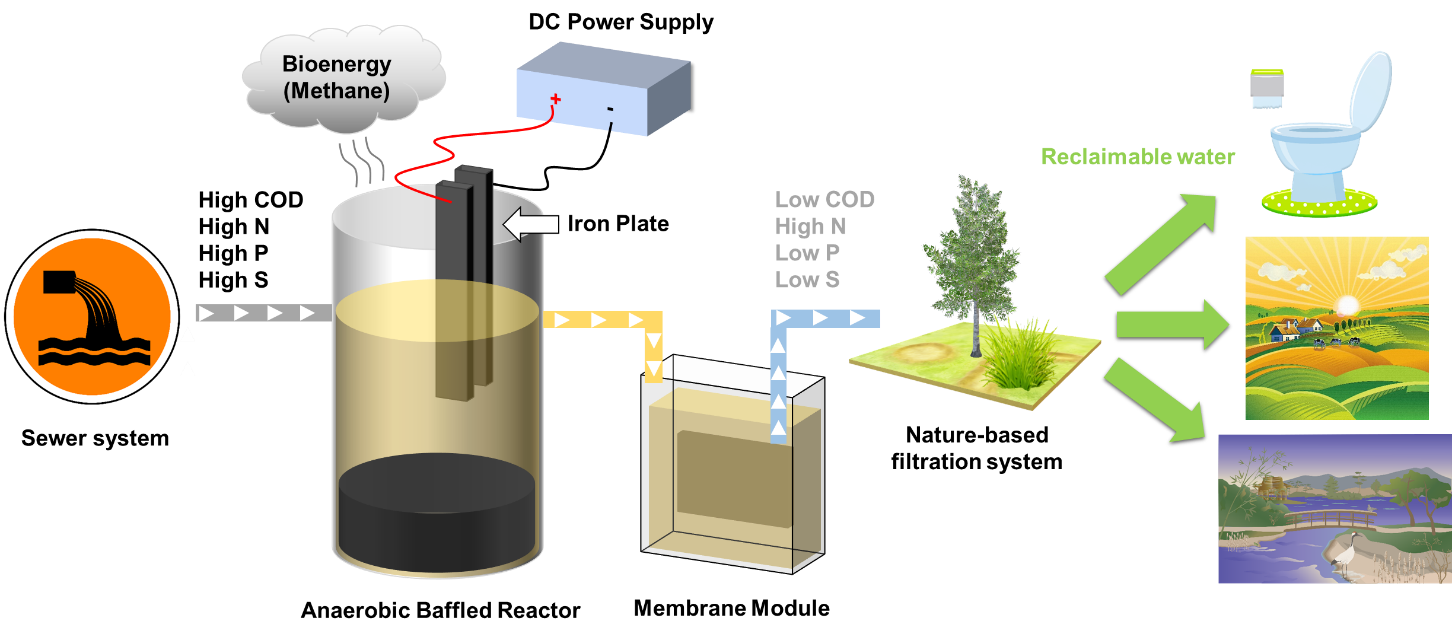 Collaborators  
King Abdullah University of Science and Technology, Saudi Arabia (Asso. professor Peiying Hong)
University of New South Wales, Sydney (Professor Ana Deletic, Dr Veljko Prodanovic, Dr Kefeng Zhang)
Funding
King Abdullah University of Science and Technology, Saudi Arabia
Project Outcomes
Develop and demonstrate an electrochemical method to enhance performance of anaerobic membrane processes (Package 1, UQ)
Develop and demonstrate the integrated use of anaerobic membrane bioreactor (anMBR) and nature-based filtration (tree-pit gardens) to achieve high quality reclaimed water. These waters can be used safely and sustainably to maintain green aesthetics, urban farming and household toilet flushing (KAUST, UQ, and UNSW)